Pickup Truck (#10290)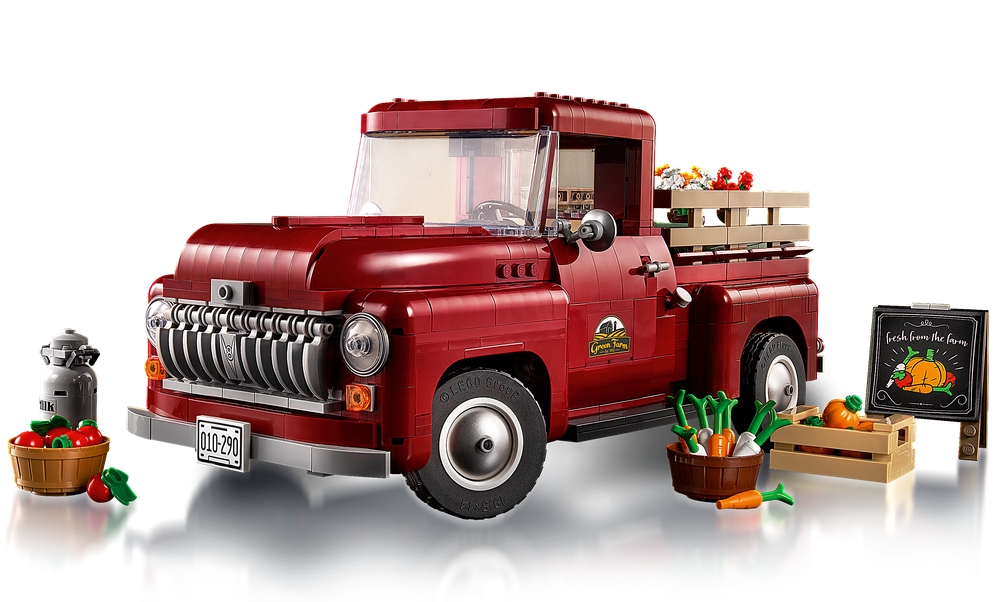 A perfect escape from modern life! Get ready to travel back to the 1950s with this LEGO® Pickup Truck (10290) building project. Packed with details, this true-to-life model recreates the vintage pickup truck shape with its rounded lines. Explore the model to discover realistic pickup truck features like a stepside bed, opening doors and tailgate and removable wooden side railings.

This truck is hard at work all year round, delivering produce from Green Farm. Create a seasonal display with the many accessories included. There's a wheelbarrow with flowers and a watering can for spring. For summer there are 2 wooden crates, tomatoes, carrots and a milk bucket. Autumn brings a crate of pumpkins, while for winter there is a wreath and a festive gift.

This set is part of a collectible series of LEGO buildable models for adults who appreciate beautiful design. It offers an immersive build and will make a top gift for any fan of vintage pickup truck models.